Cable duct for glass fibre installation
The diesel-powered trenchers of the GM 6 series are best suited for pulling from a cable shaft. They are self-propelled and have a powerful diesel engine. The GM6 is our strongest machine in the series, which can be used in difficult terrain. It is therefore able to pull a perfect cable duct even in rock.
Very rarely is a terrain completely flat. For this reason, the tiller has a tilt device that makes it easy to compensate for a lateral slope of up to 15 degrees. Our machine also runs on tracks, which promises even better grip in mountainous regions. The excavated earth is ejected either on the left or right side by a conveyor belt. It goes without saying that the control platform of the trenchers can be pivoted. This allows the driver a perfect view of what is happening at all times.
After milling, the extra filling hopper is used to fill the trench with gravel – in just one single step. Our filling funnel is an add-on part, which we are happy to offer our customers in order to work even more efficiently.
The GM 6 trenchers also allow, with the aid of other accessories, for immediate cable ducting, cable and pipe insertion after the trench has been dug.
What about a particularly hard surface? Can trenches for a cable duct be easily created in such a case in order to lay fibre optic cables? The answer is a resounding "yes", as this poses absolutely no challenge for the self-propelled machine. For professional cable ducting and cable laying, LIBA trenchers prove to be extremely useful machines that faithfully do their job at all times.
With us you benefit from many years of experience and professional expertise

Our devices are characterised by high functionality and reliability. They have already proven themselves in many fields of application and numerous projects and are used by a large number of companies. In addition, we offer you more than 50 years of experience, which is reflected in the technical sophistication and professionalism of our trenching machines.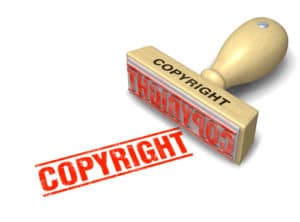 If you have any questions about our trench cutters for cable laying or would like a quotation, please use our contact form. We will deal with your request immediately and contact you. You can also call us at +49 591 – 76 314. We look forward to your visit!
It may be necessary to carry out certain projects involving the laying of underground cables, such as fibre optic cables, or to dig trenches for irrigation systems or drainage. In such cases, LIBA trenching machines are extremely useful for cable laying. The main features of these trenches are their easy to use control mechanism, their robust and all-terrain caterpillar drive and their extremely reliable design. Thanks to its manageable controls, the large and powerful GM 6 ASR makes it easy to get started. Yes, LIBA trenchers are almost indispensable for cable laying.
Glass fibre laying in civil engineering by means of cable shaft
A suitable working tool is without question a basic requirement for the professional pulling of trenches for the laying of fibre optic cables. Nevertheless, attention must also be paid to conscientious preparation of the work to be carried out. For LIBA trenching machines it is easy to continuously cut accurate and straight trenches for cable laying into the ground because they do their job completely without jerking due to their smooth drive. Even in difficult soil conditions, the machines work excellently and will help you in your project. Occasionally, the milling work is impaired by rubble, wet clay or stones. In this case, the trenching machines for cable laying think ahead by changing the direction of the chain run briefly from forward to reverse. Afterwards, the work can be continued unhindered. All of the trenchers have a relatively low centre of gravity throughout, which ensures a safe stand even on uneven terrain. Sometimes a tree stump is in the way or a twig is hidden in the ground. But even such obstacles do not seriously hinder the laying of cables. In any case, the sufficient ground clearance of the milling unit allows an effortless passage without damage.
Fibre optic cable in civil engineering with cable duct – maximum efficiency with minimum interference
If major damage to the land is to be avoided in the interests of nature conservation, trenchers are the environmentally friendly option to excavators, as they ensure efficient workload during cable laying. During construction work, the focus is on the different types of cable laying. There is no question that the professional milling of cable trenches is part of a well thought-out project. It is no less important that the trenches are excavated in an environmentally friendly manner and without major damage. You want more information about our trenching machines? We will be happy to send you the relevant documents on request.
Self-propelled trencher for milling a cable shaft When it comes to speed and efficiency, our trenching machines are in principle indispensable when it comes to digging trenches at different milling depths.
Attachment trenchers for milling a cable shaft. If high efficiency and absolute precision are expected as the main criteria, there is only one machine for this purpose: the GM 160 AS trench cutter with auger. In most cases, the GM 160 AS trencher is used as a mounted trencher for Unimog.
Special trencher for milling a cable shaft This depth tiller is designed for a working depth of up to 160 cm and is attached to the tractor's three-point linkage.
Trench cutters for laying glass fibre and for milling for a cable shaft Accuracy plays an important role when milling trenches if they are to be milled accurately.
Renting of trenches If the purchase of a milling machine is not worthwhile for you, different working machines are also available for rental. This is especially true for the range of ride-on trenchers for normal to heavy ground.
Accessories for trenching machines To make your planned project a complete success, we equip your milling machines perfectly with the appropriate accessories.
We are happy to support you in choosing the right machine with our expertise and years of experience.