Milling of cable trenches in civil engineering – only minor impairments with optimum efficiency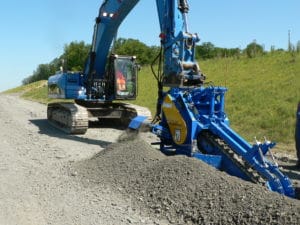 The environmentally friendly alternative to excavators are trench milling, because they ensure the best workload when milling cable ditches without causing major damage in the sense of nature conservation.
When milling the cable trenches, the main focus is on the special variants of cable laying. In any case, a well thought-out project involves the professional milling of cable trenches. It is no less important that the milling of cable ditches goes through the stage without major damage to the land and above all in an environmentally compliant manner. You want more details about our trench cutters? We will be happy to provide you with the necessary documents on request.
Precise milling with LiBa
A clean trench is essential for cable laying. Many machines have the problem that they cannot pull clean trenches and thus half of the excavated material falls back into the ditch. This is an important feature, especially when milling cable trenches. Our machines guarantee you a clean trench!
The reason for this is, on the one hand, our many years of experience, in which we were able to perfect this process. On the other hand, all our machines are tested in our in-house line in order to solve such problems before a machine goes into production. Thus, we can guarantee that our trenches are always clean and precise milled so that they can carry out their project without any problems.
Slide 1

Slide 1

Milling wheel R 500:Micro Trenching for precisely drawn trenches

Glasfaserkabel verlegen mit der GM 4 Raupenantrieb

GM 4 Crawler: This technically mature trencher is an all-rounder

Slide 1

GM 4 Crawler: Dig trenches and then backfill them again

Slide 5

GM R 500: Our GM R 500 milling wheel for laying fibre optic cables

Slide 1

GM 4 Crawler: Dig trenches and lay cables or drainages

Slide 1

GM 4all wheel drive: Trench trencher in line construction, cable construction and for drawing drainage

Slide 1

Spare parts: Backfilling screws in underground cable line construction and for laying fibre optic cables

Slide 2

GM 140 AFH-600: Flexibility is the hallmark of this excavator mounted milling machine

Slide 3

GM 1AS: Cable laying of fibre optic cables and pipes made easy

Slide 4

GM 1800 plough: Ideal for drainage work up to 180cm depth

Slide 5

GM6 ASR: Our answer to extremely hard surfaces and rock
Working ecologically when milling cable trenches
The extremely environmentally friendly alternative to the excavator is the trench cutter, because it guarantees a maximum workload when milling cable ditches without major impairments within the meaning of the Nature Conservation Act. A central focus of activity in construction is the laying of glass fibers in various versions. The services of the all-rounder include not only the milling of the cable trenches, but also an environmentally friendly excavation of the floor. The individual equipment of our trench cutters is available on request.
Construction and cable laying in a fast-track process. Thanks to state-of-the-art technology and processes, the fiber optic cables are laid underground within a very short time. Small excavated trenches of minimized width are usually closed again on the same day. In many cases, civil engineering work can even be dispensed with altogether, as empty pipes for the glass fibers can be pulled under the pavement, for example by means of a rinsing drilling process. In this way, disturbances for the residents are also kept to a minimum. This is of great importance when working in residential regions.

If there is work in a housing estate, it is important to work as quietly and quickly as possible. These demands can be made with the so-called "micro-trenching". In this procedure, a small trench is milled into the asphalt. The trench is sufficient to lay a fiber optic cable, but is also kept as small as possible.
The difference to conventional milling is the depth of the trench. While it is better to mill a little deeper in the countryside, milling of cable ditches in the city is often not possible. Then the "micro-trenching" comes into play. Due to the low digging depth, the trench can also be drawn faster. The result is faster work and thus earlier completion of the construction site.
Advantage by quality
One of our greatest advantages besides experience and service is our quality. Our machines are built and completed here on site. Perfection is very important to us in production. We do not take the cheapest material, but the best. For this reason, our machines are also excellent in every area.
Im Einsatz
Im Einsatz
Im Einsatz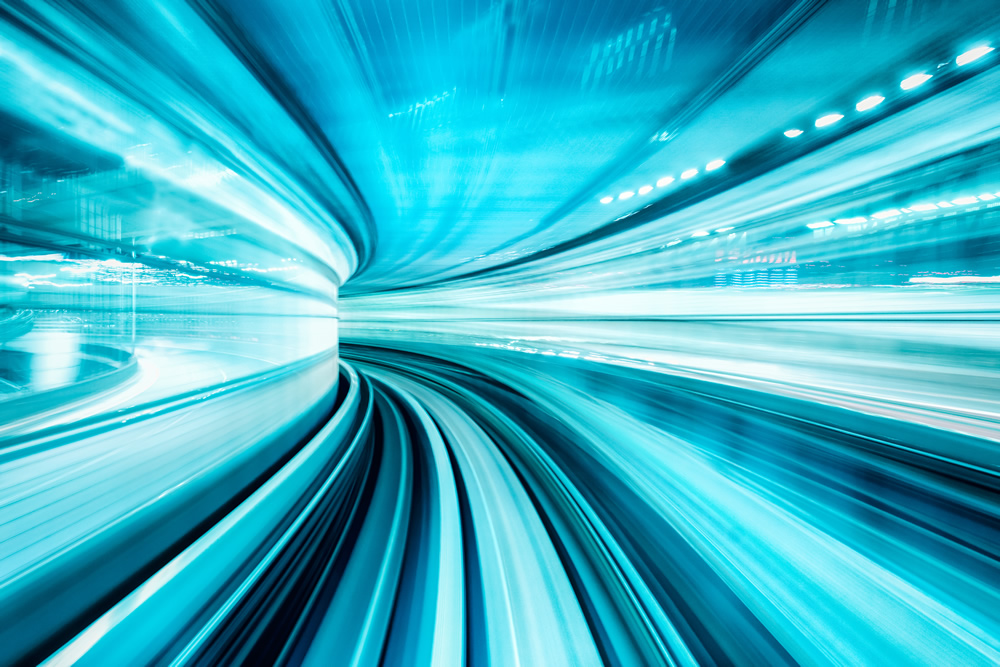 Im Einsatz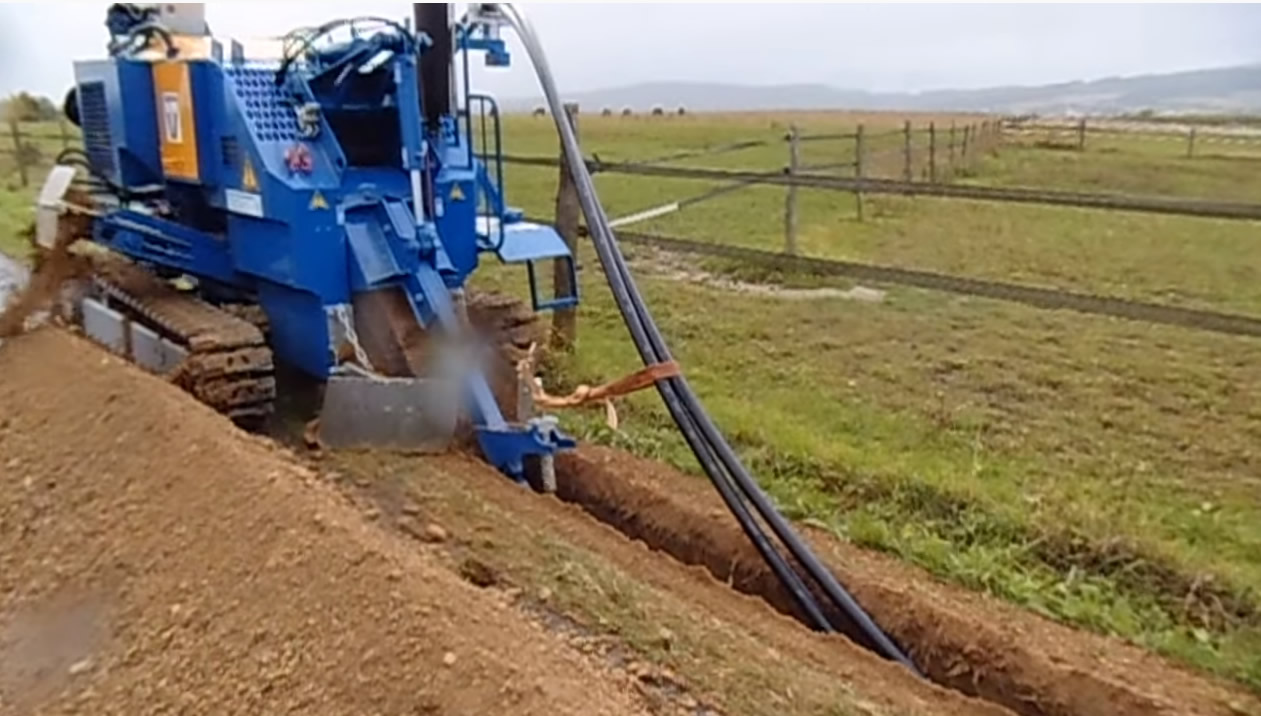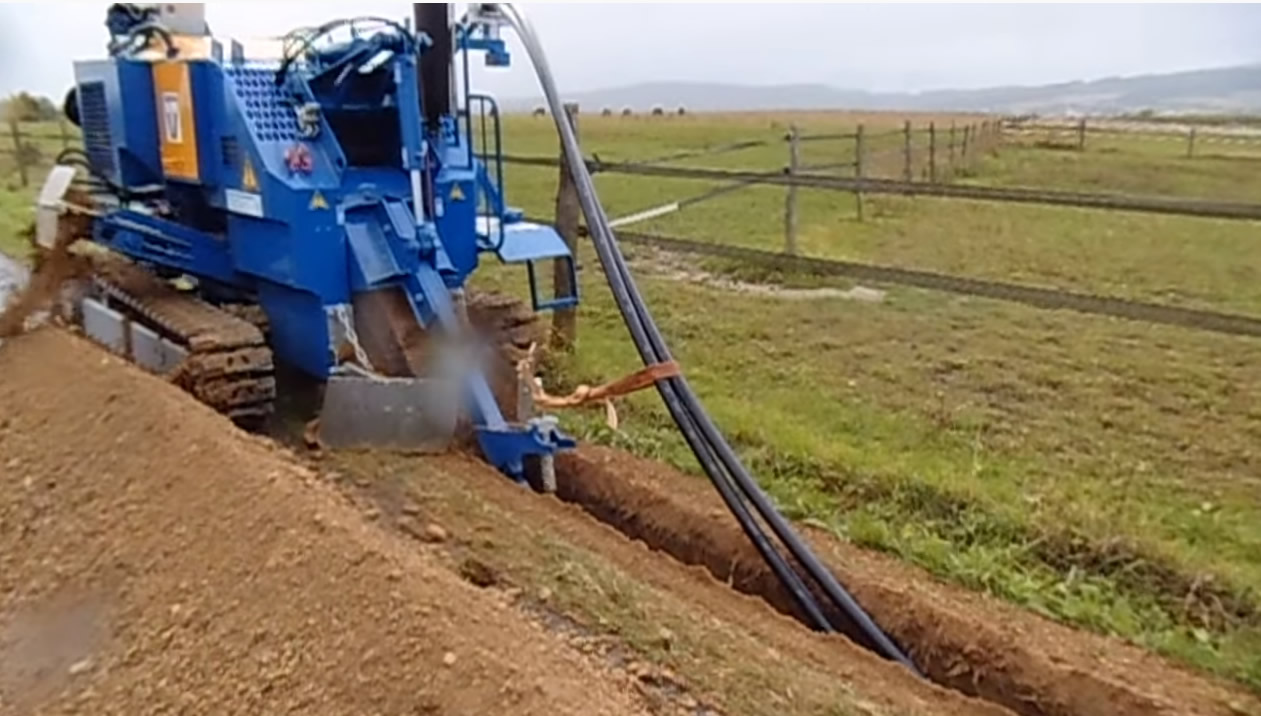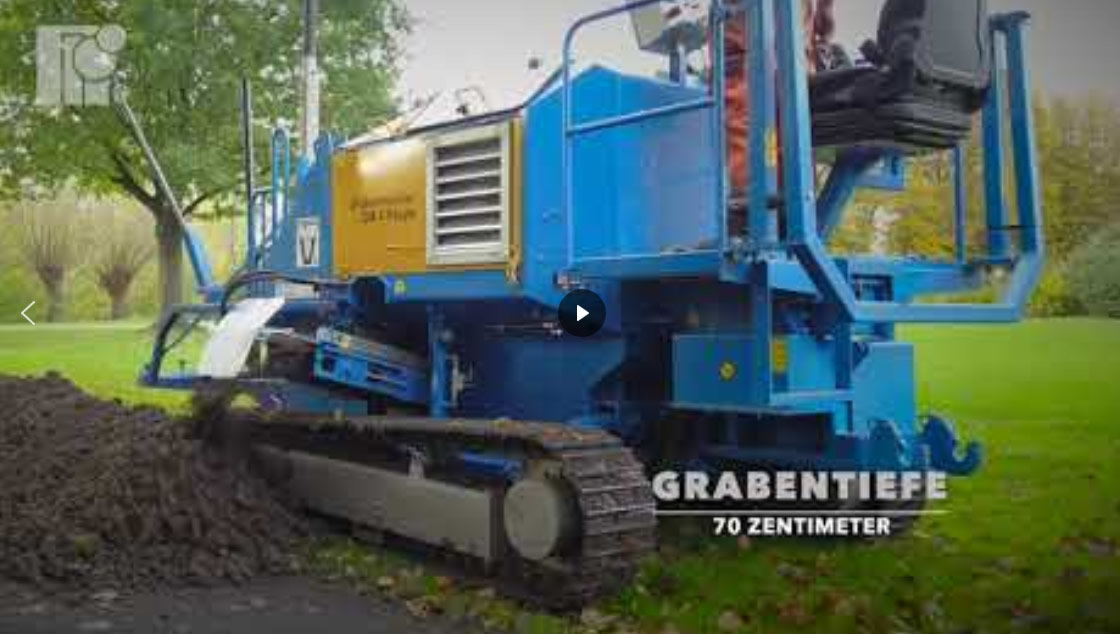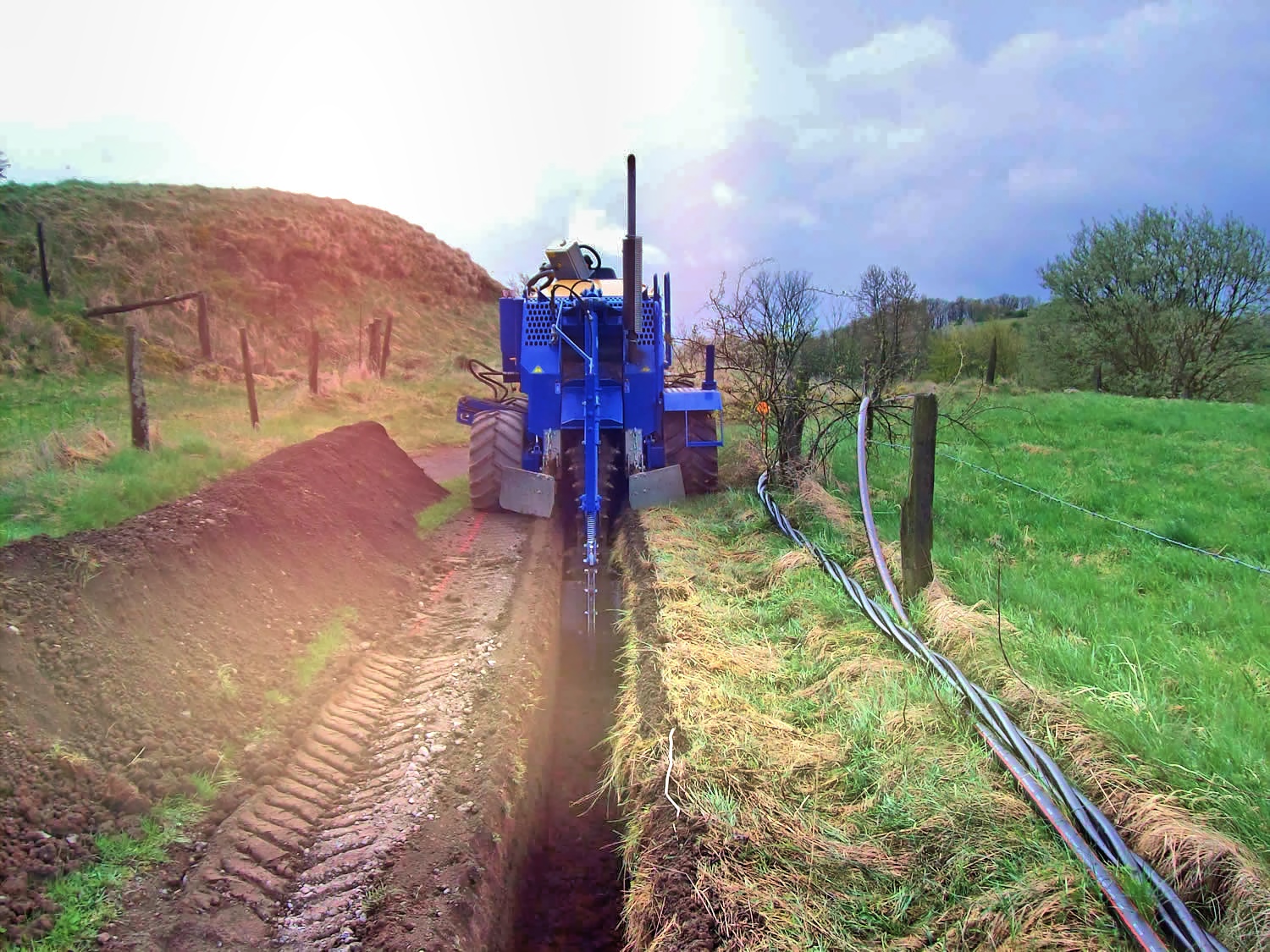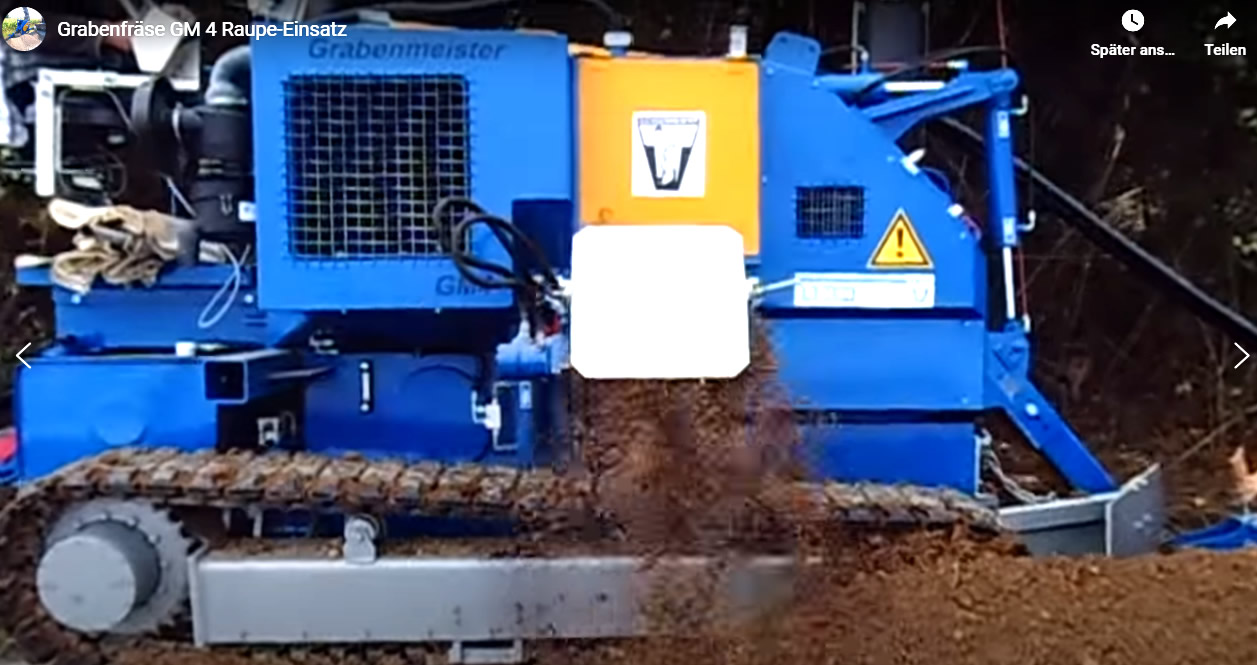 Cheap material is certainly cheaper to purchase, but damage when milling cable ditches and unclean digging of the trenches are almost inevitable. In the longer term, a stable machine is therefore much more lucrative. This way of thinking accompanies us to the beginning of LiBa and has given us a good reputation over the years, which we want to keep with all our efforts. Therefore, we would be very happy to convince you of our machines and to welcome you as a customer! For more information please click here!
You benefit from many years of experience and professional expertise
Our devices are characterized by high functionality and reliability. They have already proven themselves in many fields of application and in numerous projects and are used by a large number of companies. In addition, we offer you more than 50 years of experience, which is reflected in the technical maturity and professionalism of our trench cutters.
Today, LIBA presents itself as a streamlined company in manufacturing and administration. With a workforce of about 20 employees, it is able to offer highly modern and specialized machines and system solutions. This includes self-driving cars, attachments or special machines for a wide range of applications. The export share is 35% of total sales.
In our Lingen plant, we are happy to give you the opportunity to personally convince yourself of the performance of our trench cutters "Grabenmeister". LIBA products make work much easier and our customers achieve a decisive improvement in quality through perfected machining processes.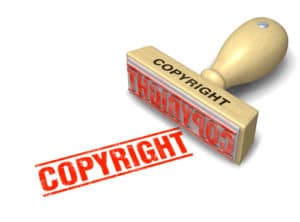 If you have any questions about our trench cutters for cable laying or would like a quotation, please use our contact form. We will deal with your request immediately and contact you. You can also call us at +49 591 – 76 314. We look forward to your visit!