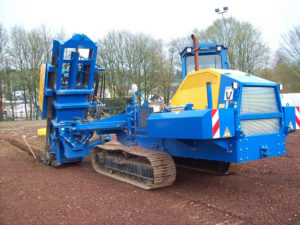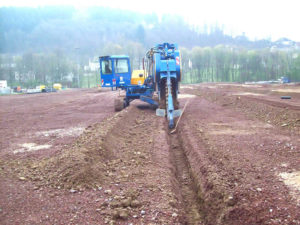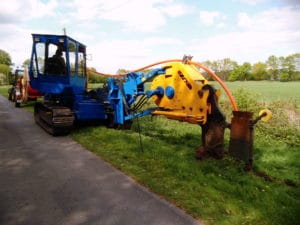 GM 6 ASR - Demonstration Machine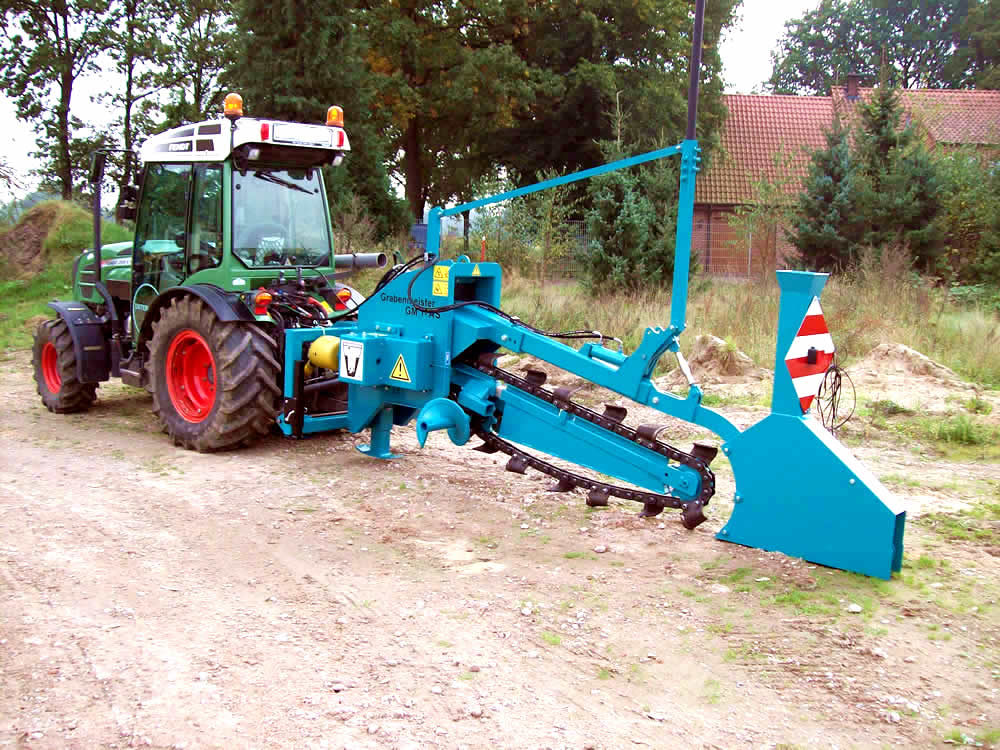 Our rock trench cutter is designed for the removal of rocks of different strength levels. Powerful milling drums are used, which break out the rock more efficiently and with a unique milling depth. The result: coarser material and a low fine content.
With the trench cutter, the laying of cables can be implemented cost-effectively, quickly and environmentally friendly, even on heavy soils.
Standard:
Condition: Very good
hydraulic cross-inclination adjustment of the milling beam hydraulic
side-adjustable milling bar (up to 60 cm above the outside of the machine)
hydraulically pivoting cabin
hydrostatic caterpillar drive (optional with quick-change adapter rubber plates)
Accessories:
Cabin with heating and air conditioning
Filling screw or bulldozer
Loading conveyor belt for front loading on trucks
Cable drum recording
Laser system for depth regulation
Knife, chisel and mixing chains
Reel for drain pipes
The GM 4 all-wheel drive trench cutter is extremely flexible in its application and meets the most diverse requirements, for example in professional fibre optic cable laying or golf course construction and sports fields.
The TRENCH cutters GM 4 all-wheel drive easily reach milling depths of 600, 800, 1250 and 1500 millimeters.
Standard:
Engine Doosan – Diesel 4 cylinder water-cooled with 74 hp.
Driving drive hydrostatic infinitely variable via control pump on radial piston motors (4x)
Milling drive mechanically designed as a slip clutch via hydraulic cylinder
Actuation of the milling beam by means of 2 hydr. Cylinders infinitely adjustable
Conveyor belt hydr. Can be plugged in on both sides for the side removal of the milled floor.
Control of all functions (milling tree, axle, conveyor belt) electrically via proportional valves centrally from the service edge.
The service stand is actionable from back to front left and thus allows a direct view of milling beams, milling chain and trench profile